Alpine Animal Hospital – Murphy, NC
Carlton Van Horn, DVM and his staff at Alpine Animal Hospital provide compassionate care to ensure the well being of your pet. Our practice includes medical and preventative services for small animal patients. We specialize in the needs of canine and feline adults, puppies, and kittens.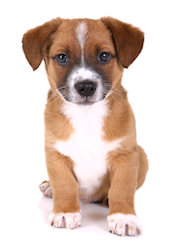 Whether it be a medical emergency, follow-up treatment, or a preventative plan for your loved one, we can provide the professional care that you need. We believe that "Pets Are Family," too.
As a longtime resident of the community and practicing veterinary medicine in Murphy for over 30 years, Dr. Van Horn established his practice in 1983 on the principles of honesty & integrity. These principles have enabled Dr. Van Horn to become a leader in the community as well as a leader in the use of cutting edge medical technology in the veterinary field. We invite you to schedule your pet's next visit to the doctor at Alpine Animal Hospital in Murphy, North Carolina.
We hope to see you soon!
Alpine Animal Hospital Veterinary Services Include:
Annual Examinations and Vaccinations
In-House and Reference Laboratory Testing
Radiology Services
General Laser Surgical Procedures using a State of the Art CO2 Surgical Laser
Dental Services
Medical Diagnosis and Therapeutics Associated with:

Internal Medicine
Cardiology
Dermatology
Ophthalmology
Orthopedics
Reproduction
Endocrinology
Dentistry

Therapeutic Laser Services – Companion Therapy™ Laser for:

Pain Relief
Wound Healing
Arthritic Conditions
Intervertebral Disc Disease
Pyotraumatic Dermatitis
Post Surgical Pain Relief
Degenerative Joint Disease
Lick granulomas
Degloving Injuries
Dermatological Cases
Periodontal Disease
Gingivitis
Otitis

Referral Services to Specialists – We work with a wide network of specialists should your pet require more specialized care
Prescription Diets
HomeAgain® Microchip Placement
Nail trimming, Ear cleaning, and Anal Glad Expression
Internal and External Parasite Control
Animal Care Products, Flea & Tick Medication, Shampoos and More